The Christmas break has seen me make further progress with the main station buildings.
The Hipperholme end of the waiting room (entrance to Gents on the left).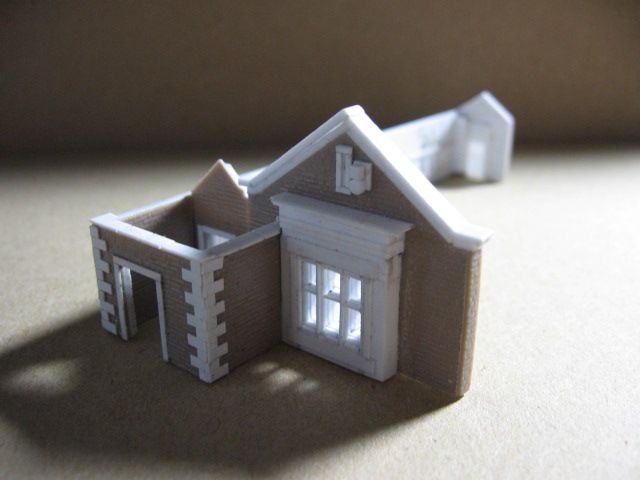 Another angle of the Hipperholme end of the waiting room.
Platform frontage.
Top: Waiting rooms; Bottom (left to right) Booking office/Station Master's office and Station Master's house.
First attempt at signs (experimental work in progress).


Construction is 1mm plasticard with Slaters stone sheet laminated using Limonene. Signs are Aber 1mm brass lettering glued to Evergreen strip, primed with White Gesso and painted with Vallejo black wash. Next step is to see if I can drybrush the lettering to make it stand out more.